Convenient Location
Chemist King
250 metres
Western Tavern
250 metres
IGA Supermarket
500 metres
Engelbrecht Cave
1 min
TAFE SA
1 min
Central Shopping Plaza
2 min
Mount Gambier -
Community RSL
2 min
Mount Gambier Hospital
4 min
Blue Lake
5 min
Mount Gambier Airport
13 min
Coonawarra wine regions
44 min
Towns Nearby
| | |
| --- | --- |
| Port Mac Donnell | 29 km |
| Nelson | 38 km |
| Penola | 52 km |
| Millicent | 48 km |
| Naracoorte | 104 km |
| Robe | 129 km |
Find Us
140 Jubilee Highway West
Mount Gambier SA 5290 [map]
Call Us
Toll Free: 1800 826 894
Phone: (08) 8724 9411
Great Reasons
To Stay With Us
| | |
| --- | --- |
| | Free Wi-Fi Internet |
| | All Rooms are Non-Smoking |
| | All Rooms are Air-conditioned / Heating |
| | Room service cooked or continental breakfast |
| | LCD HD TV and DVD and Blu -Ray Players |
| | 2mins to City Centre |
| | Close to Mount Gambier Hospital |
| | Platinum Golden Chain |
| | Outdoor Kitchen with BBQ |
| | Large parking area for trailers |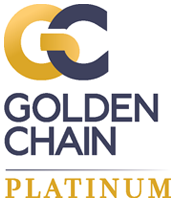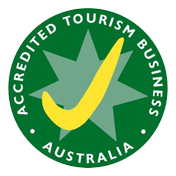 Local Area
Magnificent Blue Lake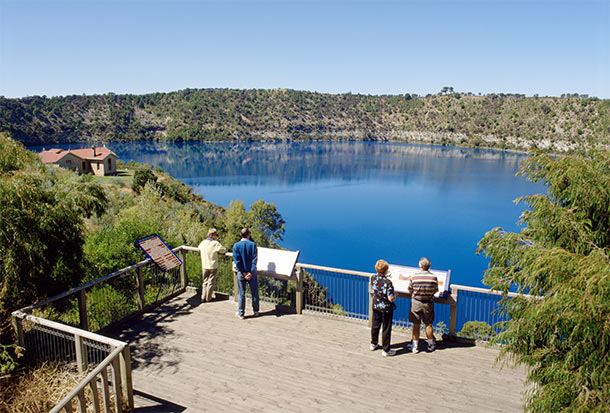 Famous for its Blue Lake which changes colour dramatically each year. It is one of 3 lakes within the volcanic crater.
Experience this fascinating 45 minute tour which takes visitors in a glass panelled lift down the original dolomite well shaft, from which the water was originally extracted. Walk through a tunnel to see the Blue Lake at close proximity. Learn about the Hydrology of Mount Gambier's Water supply and aquifer system. www.aquifertours.com
Engelbrecht Cave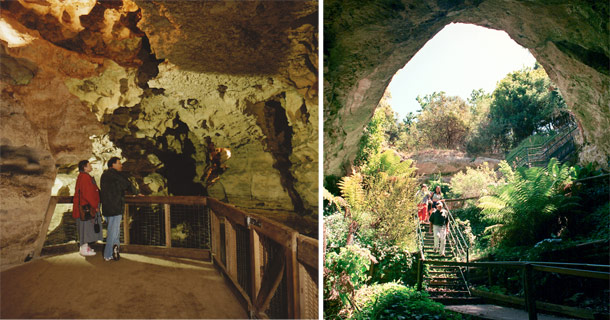 This huge complex of limestone caves under the city was first explored in 1884. Cave divers regularly explore this site and have provided maps showing the underground cave system. Tours take visitors down into two of the chambers. Learn how caves are formed and how the underground water filters through the limestone, making its way to the Blue Lake. www.engelbrechtcave.com.au
Umpherston Sinkhole
Once a cave, formed through the dissolution of the limestone, this sinkhole was created when the top of the chamber fell into the floor of the cave, creating the perfect environment for its sunken garden. Originally beautified by James Umpherston around 1886. It is open at all times and each evening the possums venture out to feed. www.mountgambiertourism.com.au
Sound and Light Show at the Cave Garden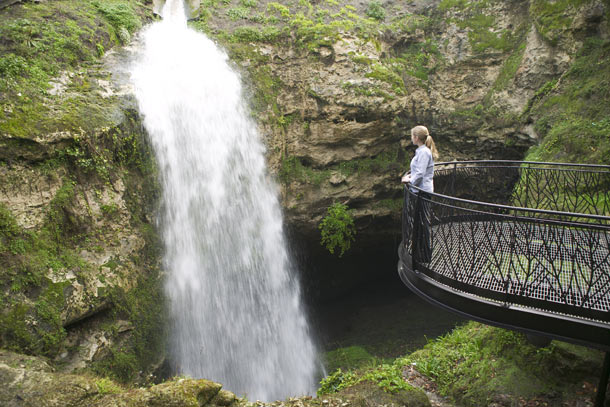 A spectacular sound and light show which tells our indigenous dreamtime stories. Best viewed down in the cave. Nightly times vary to season and daylight saving. The cave garden sinkhole was the original source of water for the early settlers. Famous for its roses the cave gardens is a great place for a picnic.
Kanawinka Geotrail
The Kanawinka region gets its name from the geological fault that stretches from Portland (Victoria) to Naracoorte
(South Australia). The Kanawinka Geotrail takes you on a surprising journey through Australia's most extensive volcanic province with over 60 sites enabling visitors to travel back in time over thousands of years. Kanawinka is an aboriginal term meaning "Land of Tomorrow". The area is Internationally recognised as the Kanawinka Global Geopark. www.kanawinka.org.au
Port MacDonnell and District Maritime Museum
A small Museum with a large display covering 30 ships that were wrecked on the coast. View a collection of maritime artifacts and discover the early history of Port MacDonnell and information on the current local fishing industry.
Centenary Tower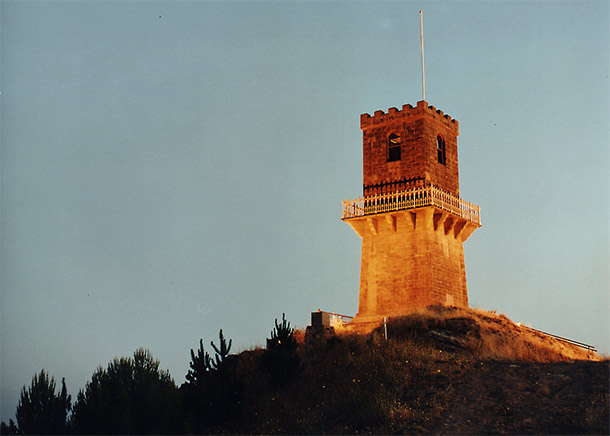 From the lakes car park walk to Centenary Tower, 190 metres above sea level for spectacular views of the lakes, the city and beautiful countryside. Opened in 1904 a small fee provides entry to the Tower which includes an extensive display of early photographs of the crater lakes area. Binoculars are supplied and the tower is open when the flag is flying. mountgambiertourism.com.au